PROFORMA CONTINUES TO GROW WITH $600 MILLION IN SALES
Proforma reaches unprecedented levels of sales to kick off the new year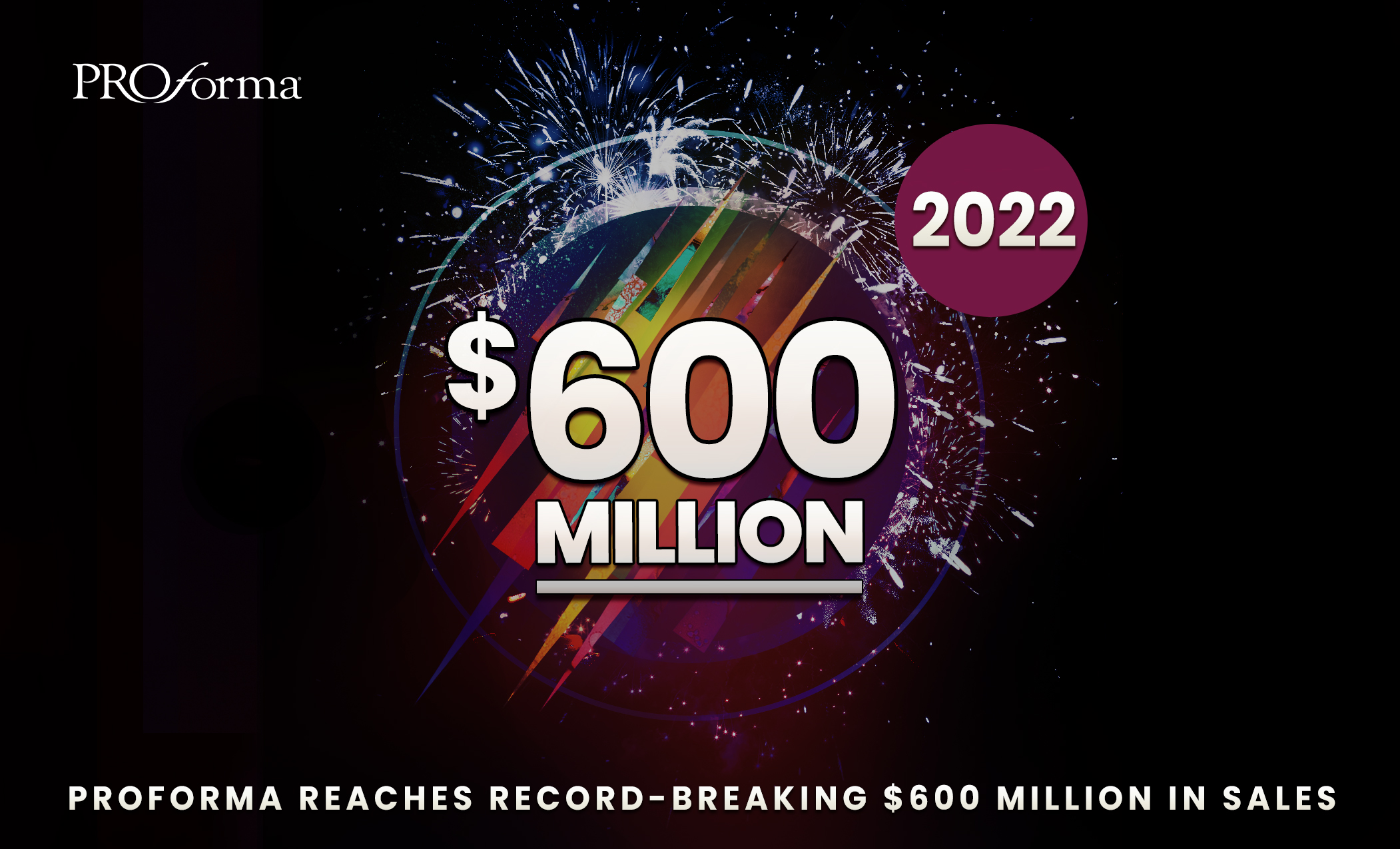 Proforma Continues to Grow with $600 Million in Sales
Proforma, is no longer the $500 million technology and business success leader after breaking its own record by achieving a staggering $600 million in sales by the end of 2022. This achievement was made possible due to the empowering investment poured into its marketing, technology, and sales teams.
Proforma's focus on eCommerce with initiatives like its Certification Program and the development of its cutting-edge automated workflow has contributed to its overall operational efficiency and has led to over 1 million orders processed through ProVision, Proforma's proprietary business management platform. This record-breaking year also expanded Proforma's reach, as their Distributors were able to serve almost 60,000 customers with deliveries in over 100 countries.
"$600 million is a titanic figure within the industry. I am incredibly proud of our Distributors, their teams, and our Support Center staff for working together to achieve this milestone, and I am convinced that the best is yet to come." said Brian Carothers, Chief Technology Officer.
Not only is Proforma leading the industry with innovative technology, but its development into a stronger, more robust marketing department and expansion of its coaching programs has paved the way for greater success amongst all avenues. With an increase in projects and initiatives across all departments and comprehensive one-on-one advisory access, more Owners have achieved Proforma's Million Dollar Club status than ever before.
"Our Marketing Team has accomplished more in the last year than ever before," explained Patrick Magyar, VP of Marketing. "With our focus on data analytics to improve end user satisfaction, we have driven the return on our campaigns to reach record-breaking numbers. We're looking forward to increasing our results much further in 2023 as we eye an even higher level of success!"