Coding Accuracy Support System [CASS]
Purpose
The Coding Accuracy Support System [CASS] improves the accuracy of delivery point codes, ZIP+4 codes, 5-digit ZIP Codes, and carrier route codes on mail pieces. CASS provides a common platform to measure the quality of address matching software and to diagnose and correct software problems.
Requirement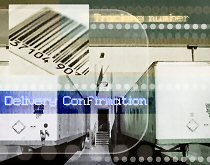 Any mailing claimed at an automation rate must be produced from address lists properly matched and coded with CASS-certified address matching methods listed below. A mailer using multiline optical character readers [MLOCRs] to print delivery point barcodes on mail pieces (or for flats, ZIP+4 barcodes) must also obtain CASS certification (including Multiline Accuracy Support System [MASS]) for the address matching software used on the MLOCRs.
Methods
Delivery point or ZIP+4 coding may be obtained by using the National Change of Address Linkage System [NCOALink]; CASS-certified DPC address matching software; CASS-certified Z4CHANGE process; or Delivery Sequence File, Second Generation [DSF2] process.
National Change of Address [NCOA]
http://www.usps.com/ncsc/addressservices/moveupdate/changeaddress.htm
Over 40 million Americans change their address annually, which creates formidable obstacles in maintaining a high-quality mailing list. The NCOALink™ Product makes change-of-address information available to mailers to help reduce undeliverable mail pieces before mail enters the mailstream.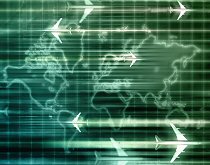 The NCOALink process consists of computer software purchased, leased or developed by the licensee to access the NCOALink data. The Postal Service™ certifies the process and licenses the NCOALink Product to private sector companies for commercial mail list processing or internal mail list management. Updated, computerized change-of-address information is provided on a regular basis to the NCOALink licensees by the Postal Service. The NCOALink process improves mail deliverability by providing mailers with current, standardized, delivery point coded addresses for individual, family, and business moves.
Input address information must first be standardized to conform to USPS requirements, including the ZIP + 4® code. An attempt is made to match each name and address against the NCOALink Product. Address change information is derived from the PS Form 3575, Change-of-Address Order, filed by relocating postal customers. If a match is made with the name and old address information in the NCOALink File, then the NCOALink licensee is permitted to provide the current move information (new address or undeliverable status) to update the mailing list.
The full NCOALink Product contains approximately 160 million records or 48 months of permanent address changes and is available to Full Service Provider Licensees. The limited NCOALink Product contains approximately 60 million records or 18 months of permanent address changes and is available to Limited Service Provider and End User Licensees.
NCOALink helps reduce undeliverable-as-addressed [UAA] mail by correcting input addresses prior to mailing. Since 1986, Move Update predecessors such as ACS (Address Change Service), NCOA (National Change of Address) and FASTforward® have saved mailers millions of dollars that otherwise would have been wasted in materials and postage. NCOALink continues this trend and, like its predecessors, provides the following benefits to mailers: Reduces undeliverable mail by providing the most current address information for matches made to the NCOALink File
Prevents re-mailings after address corrections are received because the address correction is applied prior to the mailing
Reduces mailer costs by reducing the number of undeliverable mail pieces by using most current address information
Provides the opportunity for faster product/service marketing through accurate mail delivery
In addition to change-of-address information, NCOALink also utilizes Return Codes to provide explanation of match and non-match status. Return Codes which indicate that a match was obtained are accompanied by a new address or undeliverable status. Return Codes which indicate a match was not obtained provide the reason a match could not be made to the NCOALink file. The analysis of Return Codes can help the mailer determine the deliverability of specific address records.
Address Change Service [ACS]
http://www.usps.com/ncsc/addressservices/moveupdate/acs.htm
ACS service helps meet the needs of business mailers by providing a cost-effective, efficient means of obtaining accurate change-of-address [COA] information. ACS saves mailers time and money by:
Reducing the amount of undeliverable-as-addressed [UAA] mail pieces
Reducing the need to manually key address changes
Eliminating other labor-intensive steps involved in address change operations. ACS is available to mailers of First-Class Mail®, Periodicals Mail, Standard Mail and Package Services.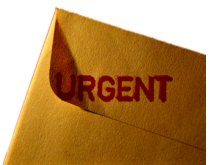 To participate in ACS, mailers must modify their mailing label format to include a mailer identification (participant) code assigned by the National Customer Support Center [NCSC]. (A mailer-assigned keyline is also required if the mailer wants to participate in the nixie service.)
As ACS-modified mail pieces are processed via the USPS® (United States Postal Service®) nationwide network of Computerized Forwarding System [CFS] sites, electronic COA notifications are generated when possible. However, ACS is an enhancement to the traditional process of manual (hard copy) notifications: it does not completely replace or eliminate hard copy address change notifications.
Mailers participating in ACS receive the following benefits:
Timely COA information provided on a daily, weekly, or monthly schedule.
COA information that relates specifically to their address files.
In many cases, the ability to make changes directly from electronic media rather than the costly manual process, which is prone to transcription errors.
Address change problems encountered by mailers in the past, such as poor-quality photocopies, postal labels placed over the old address, and crossed-out old addresses, are reduced substantially for ACS participants.
The ACS process involves the daily transmission of COA information from CFS sites to the NCSC, where the changes are consolidated into a file on a mailer-by-mailer basis. These records are organized by mailer identification codes and distributed to the participant mailer. Depending on a mail piece's class and endorsement, mailers may also receive information on addresses that are undeliverable for reasons other than a customer move (i.e. nixie notifications). The major benefits of ACS include the additional savings realized by receiving address change information electronically, which reduces costs associated with manual processing, and the opportunity for mailers to maintain up-to-date addresses for customers who have moved.